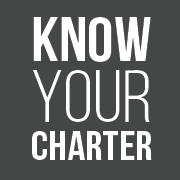 Charter legislation is welcome, but more reform is needed
HB 2 Analysis
Summary
We welcome the introduction of HB 2. Strengthening the laws on charter sponsors is certainly needed. But there is more work to be done to make sure that comprehensive charter school reform that benefits Ohio's students and taxpayers is achieved.  One of the problems with the current system is that too much money is going to poor performing charters at the expense of kids in traditional public schools.  We look forward to working with lawmakers to ensure meaningful accountability and transparency for Ohio's charter school system.
Provision-by-Provision Analysis
After July 1, 2016, the calculation of a school district's report card rating will no longer exclude the academic performance of conversion charter schools that primarily enroll dropout prevention students age 16 to 22.

Good: More analysis of impact is needed before determining.
Bad: This may create a disincentive for school districts to create dropout prevention conversion charter schools. If so, it may lead to increased student enrollment in non-conversion charter schools focused on dropout prevention (White Hat).

Says conversion dropout recovery schools have to be included in report card data starting next school year.

Good: More transparency and accountability
Bad: Going after conversion Dropout Recovery schools means only dropout recovery programs run by school districts.

Says fiscal officers have to be employed by the school.

Good: Operators can't employee the people looking over the money anymore, as is typically done.
Bad: Can still be independent contractor, so could still be connected with operators in some fashion

Un-grandfathers fiscal officers from having to be certified. Any that didn't have to be certified have to be certified by a date certain.

Good: All charter fiscal officers have to be certified the same as public school fiscal officers
Bad: None really

No employee of a school district, vendor, or ESC can sit on the board.

Good: Greatly reduces conflict of interest issues
Bad: Not clear if operators are vendors. Could see ways of creating business relationships that would let operator employees (or ICs) sit on the board. Also, if trying to build bridges between districts and charters, why would excepting school district people from the board? Appears to only apply to membership on a governing authority for a charter school sponsored by a school district or ESC.

Board members have to file annual disclosure statements showing where they may have family members or business associates working with operators or sponsors of school.

Good: Reveals the web of relationships between operators and charters
Bad: None really

Requires the financial reports and enrollment records of the school be filed with the sponsor, board and fiscal officer on a monthly basis.

Good: Somewhat better transparency
Bad: Doesn't mention the public, whose money funds these things. Should also require filing of these documents with ODE, where the enrollment records could be linked to funding on a monthly basis.

Sponsors have to file annual reports with ODE detailing how they spend money providing oversight of their charters

Good: Will let the public see how sponsors do or don't provide oversight
Bad: No real consequences. Department should establish standards and fines or punishment for failing to follow them. This disclosure/reporting requirement should also apply to operators, where the vast majority of funding often goes.
Requires the sponsor and charter contract that's filed with ODE include information about the leasing and purchase of the school building, including mortgage, lease, annual costs of each and the name of the lender

Good: This is the Imagine provision, which makes public all leases and purchases of charter buildings
Bad: It's just a reporting requirement, no punishment for excess payments. Information about facilities should also include disclosure of whether the purchase/lease involves close relatives or companies associated with any individuals who are sponsors, governing board members or the operator/employees, i.e. self-dealing.
The school's financial plan is subject to review and approval by ODE. Current schools have to submit the last two plans

Good: More transparency on financial statements
Bad: None really
ODE in consultation with Auditor shall provide guidance and assistance to charters for internal financial controls

Good: Provides more uniform and tighter controls over a charter's internal finances
Bad: No consequence for failing to follow them
ODE by December 2015 will have a list of operators and all their contracts with schools

Good: Much needed transparency on charter school operators
Bad: None really. Should confirm that these would be considered public records held by ODE.
ODE will establish a report card for charter school operators

Good: Finally be able to establish which charter operators are doing good and bad jobs
Bad: No specific delineation of which are for profit or non-profit. Should require a minimum performance benchmark before an operator is allowed to renew or enter new contracts to operate schools.
Any new or renewed contract between school and operators have to lay out how early termination of the operator works, establish procedures dealing with it, and delineate which property is owned by the operator and which by the school.

Good: Makes the operation of the school clearer and more transparent
Bad: This is the Brennan provision and tries to deal with consequences of the current White Hat Supreme Court case. The issue is not which private entity (either for profit or non-profit) owns the furniture. The issue is that the property purchased with taxpayer dollars should be owned by the taxpayers who bought it, not the private entities. Should be on guard for the potential that contract termination guidelines could also be used by operators to "fire" their sponsors in order to link up with a more lenient sponsor.  Also, there should be additional elements required for contracts between a governing authority and an operator, such as disclosure of financial expenditures, profit margin projection/caps, salaries, etc.
Any charter that gets a D or F on report card for performance index or value added (or dropout recovery that fails to meet standards) has to get ODE approval before it can switch sponsors.

Good: Prevents sponsor shopping and would force low performers to get in shape. This provision holds the greatest hope for eliminating poor performers.
Bad: Not clear what the ODE standard for approval for new sponsorship would be. Could be strong. Could be weak.
Requires sponsors of schools using a blended learning model to review to review these plans, including attendance requirements and how the school will document participation in learning opportunities.

Good: This seems to be targeted at the attendance findings of the Yost investigation, where some charter schools claimed that missing students were part of a blended learning program (even though the school had no documentation that such a plan was in place).
Bad: This is merely an additional sponsor "assurance" required by ODE, which are rarely corroborated or enforced. Blended learning protocol in charter schools should be substantially the same as in traditional public schools, especially with regard to student attendance.
Definition of "sponsor" includes an "independent contractor of the sponsor."

Good: While a statutory definition of "sponsor" is useful, including "independent contractor of the sponsor" is problematic.
Bad: Allowing a sponsor to outsource its duties and responsibilities to an "independent contractor" can be used as a simple mechanism to avoid accountability. Using an independent contractor may render meaningless the sponsor approval process and other sponsor accountability provisions in law.  In essence, independent contractors can go "sponsor shopping."  The phony sponsor knows ahead of time that no work will be required; they'll just collect the fees and pass most of it along to the independent contractor.
Prohibits a sponsor from selling any goods or services to any community school it sponsors.

Good: Important provision that reduces conflicts of interests.
Bad: This does not prohibit the conflict of interest whereby operators use the school's operating funds buy goods and services (e.g. curriculum) from related companies the operator has established, i.e. self-dealing.
Requires the State Board of Education to make recommendations by December 31, 2015 regarding a) performance standards for charter schools with a majority of students who are children with disabilities receiving special education, and b) the feasibility of removing the exemption from closure for these schools.

Good: This is a step toward protecting these students and addressing the lack of meaningful accountability for these schools.
Bad: This will be a long process.
Summary
There are positive things in this bill. The strongest provision is probably the ODE approving all sponsor swaps. But there's a lot that's not in it that could undermine much of this, such as what the approval standard will be for ODE to allow sponsor swapping.  We've seen how weak they are now as the Cleveland Transformation Alliance debacle over charter approval worked its way out.  There are good steps on transparency, but there's little accountability attached to the transparency.  And the Brennan provision seems like a pretty weak response to the White Hat case. Ideally, the state says the public owns the property; it's not owned by the private entities using it.