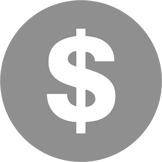 KYC Analysis: Short Changed Again
HOW OHIO'S POOR-PERFORMING CHARTER SCHOOLS CONTINUE TO COST ALL OHIO KIDS
Key Findings
There is newfound resolve in the Ohio legislature to finally address Ohio's nationally ridiculed charter school system. While there are reasons for optimism, the one major area that has yet to be addressed is how charters are funded.
Once again, data from the Ohio Department of Education demonstrates the urgent need to address the financial impact of Ohio's charter schools on local school districts. The data delineates how many children and how much money were transferred from districts to charter schools in the last school year. It shows this:
1. Out of the $774 million that were transferred from districts to charters with state report card grades , 56% – or more than $430 million – went to charter schools that performed worse overall than the district that transferred the money. If you include districts that performed the same, nearly 2 out of every 3 dollars went to charter schools from a district that performed the same or better, at a cost of $504 million.

2. Local taxpayers had to subsidize $180.3 million to cover the money transferred to the same or worse performing charter schools.

3. Districts were more likely to lose money to charters that underperformed on all 8 report card categories and not a single transfer occurred where the charter outperformed the district on all 8 report card grades.

4. When districts and charters were both graded in every category, 97% of the time districts outperformed the charters. Just 1.8% of the time did a charter outperform districts in the majority of the categories.

5. There were 461 school districts – accounting for more than ¾ of all of Ohio school districts – where all the kids attending charter schools were transferred to equal or poorer performing charter schools. That adds up to 19,042 kids and $136.6 million. Meanwhile, every district lost at least some funding to poorer performers, with only 17 districts losing less than half their children to poorer performing charters.

6. In 84 of 88 counties, more than half of children attended poorer performing charters, and in 43 of Ohio's 88 counties, all the children going to charters attend charters that perform the same or worse than local school districts.
The cost in money and to children for Ohio's charter school "debacle" is significant. The Ohio Charter School Accountability Project urges the Ohio General Assembly to focus on the funding and quality issues so that, in the words of Greg Harris, State Director of Students First, we can "stop wasting kids' lives" on these failing charter schools.
Read the full KYC analysis: Short Changed Again