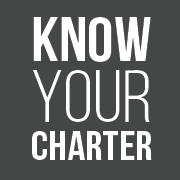 SCHOOL OFFICIALS FED UP WITH LOSING LOCAL DOLLARS TO CHARTER SCHOOLS CALL FOR A FUNDING FIX
COLUMBUS – A trio of frustrated school officials from across Ohio said today that the legislature needs to fix the state's current charter school funding formula that forces local tax dollars to be used to subsidize charter schools. The schools represented at the press conference were among the 36 different school districts that have passed a resolution and in many instances sent the state an invoice calling attention to this problem.
"Schools districts across the state are raising serious concerns about Ohio's flawed school funding system, which forces school districts to divert local tax dollars to help pay for charter schools, many of which don't perform as well as the schools in the districts that provide these subsidies," said Innovation Ohio Education Policy Fellow Stephen Dyer. "We have made progress with recently enacted charter school accountability measures, but now we need to address a funding system that unfairly pits school districts against charters."
Officials from districts in Wood, Washington, and Montgomery Counties discussed the challenges their districts face in coping with the lost revenues and the reasons they decided to send invoices to the Ohio Department of Education. Northmont City Schools, near Dayton, billed the state for $430,955 for revenue lost in 2015, and Belpre City Schools billed the state for $1,010,013 for lost revenue to charters going back to 2002.
"If the funding diverted from our district to charter schools were instead kept in our schools, the possibilities of how we could use those funds are numerous," said Lake Local Schools Treasurer Jeff Carpenter (Wood County). "We could, for example, expand our curriculum to include a foreign language class for our younger students, implement a healthy nutrition class, provide an ACT prep course for our high school students, and we could finally rehire our school nurse, a position that was eliminated in recent years due to lack of funding."
"As today has illustrated, our schools are facing considerable constraints that are being exacerbated by the siphoning of funding from their budgets into charter schools," said Northmont City Schools Superintendent Sarah Zatik. "The state of Ohio must fix this funding situation to give our school districts access to the full funding they desperately require."
"Everyday, students, staff, and community members struggle with failing buildings from the 1960's and earlier, and outdated furniture and equipment that was, for the most part, bought used from other school districts," said Belpre City School Superintendent Tony Dunn. "Since FY2002, the Belpre Community has lost over $1 million of local tax dollars to charter schools.  We could have put that money to much better use right here in Belpre."
The Ohio Charter School Accountability Project and the website, KnowYourCharter.com, are a joint venture of the Ohio Education Association and Innovation Ohio.
# # # 
Listing of school districts that have passed a resolution or sent an invoice to the Ohio Department of Education to recoup local dollars that went to subsidize charter schools.
1. Woodridge (Summit County)

2. Logan-Hocking (Hocking County)

3. Troy (Miami County)

4. Elyria (Lorain County)

5. Parma (Cuyahoga County)

6. West Clermont (Clermont County)

7. Cardinal (Geauga County)

8. Keystone (Lorain County)

9. Northmont (Montgomery County)

10. Jackson (Stark County)

11. Streetsboro (Portage County)

12. Firelands (Lorain County)

13. Lake Local (Wood County)

14. Bowling Green (Wood County)

15. Belpre (Washington County)

16. LaBrae (Trumbull County)

17. Southington (Trumbull County)

18. Beaver Local (Columbiana County)

19. Northridge (Montgomery County)

20. Claymont (Tuscarawas County)

21. Southern Local (Perry County)

22. Indian Creek (Jefferson County)

23. Green Local (Summit County)

24. Garaway Local (Tuscarawas County)

25. Xenia (Greene County)

26. Noble Local Schools (Noble County)

27. Adena Local Schools (Ross County)

28. Gallipolis (Gallia County)

29. Oak Hills (Jackson County)

30. Monroe Local (Butler County)

31. Liberty Union -Thurston Local Schools (Fairfield Co)

32. Tuscarawas Valley Schools (Tuscarawas County)

33. Amherst Schools (Lorain County)

34. Huron City Schools (Erie County)

35. Fairborn City Schools (Greene County)

36. Worthington City Schools (Franklin County)